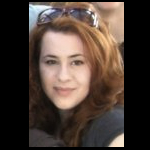 "Erica Byrne's class, more than anything else, really prepared me for a career in writing television.  As an instructor, her insightful feedback elevated the quality of my writing and greatly improved the way I look at story.  Furthermore, Erica's extensive knowledge of the television industry allowed me to understand what would be truly expected of me as a working professional.  Because of her class I have been able to navigate script plot holes as well as career pitfalls with absolute confidence."
— Sarah Nicole Jones — Story Editor for the AMC series Longmire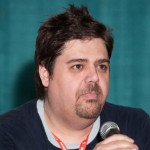 "I took Erica Byrne's TV writing class in order to refine a spec script I'd written that needed just that little extra.  I got so much more.  Besides helping to take my script to another level, one that got me to the finals of a handful of writing competitions, Erica gave invaluable practical advice and kept our class based in the here and now on how to take the next step once our scripts were done.  It isn't enough to have a script stand out among the pack if you don't know how to put your best foot forward when someone who could potentially hire you wants to meet face-to-face.  Every writer wanting to succeed should arm themselves with as much creative and practical knowledge as possible. Erica Byrne will get you there."
— Kieran Turner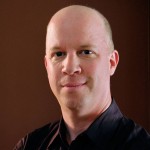 "I wanted to write you this short note to tell you how much I learned in your class, and what a great influence your advice had on my writing. You made it fun to hammer out those pages, and your advice was consistently supportive and useful. In the rewrite process I found myself looking back on your notes from that class and using them to sharpen the script. More important than any competition, you made me a better writer. Thank you so much for your great help."
— Markham Cook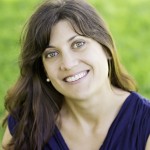 "Erica has added the most value to my education as a writer.  When you're first starting out, trying to write TV, what you really need is the HOW of writing a script, the technique, and that is what Erica gives you.  She demystifies the process.  Erica makes structure so easy to understand and execute that it becomes second nature, freeing you up to simply create, and tell the best possible version of your story.  At that point, you can count on Erica for incredibly insightful and spot-on notes."
— Gina Kelly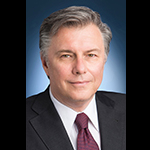 "Erica Byrne's one hour TV writing class is simply the best money I've ever spent on a writing class, including my MFA. The lectures are clear and informative, her samples for each week provide a clear guide and most importantly, her weekly feedback on the assignments is always spot on. Erica is that unique type of teacher who can correct your work but still keep you motivated. She is a rare find. Take this class if you want to get staffed."
— Vincent S. Green author of The Price of Victory (NAL/Dutton) and Extreme Justice (Pocket).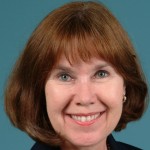 "I first met Erica when she was teaching feature screenwriting at UCLA.  In fact, it was my first screenwriting class ever!  She opened my eyes to not only the script structure and storytelling process, but shared her rich and diverse industry experiences.  About a decade has passed and she and I have continued to stay in touch, which is a sign of her dedication to her students.  She's both a mentor and an inspiration.  I use lessons learned from her every day in my screenwriting." 
— Gayla Kraetsch Hartsough, Ph.D.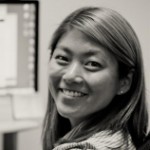 "Erica Byrne's One-Hour TV Drama class honed my ability to go from logline to effective beat sheet, and on to an outline that made writing the script feel easy. She broke the process down into straightforward steps, helping me build an invaluable skill set, whether writing screenplays or teleplays. Not only were her lectures on this process and her notes on my work incredibly helpful, but her knowledge of the industry and her willingness to answer any questions have given me a better understanding of how to move forward in being a better writer, as well as pursuing a career."
— Anna Capezzera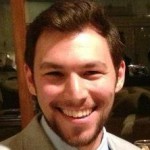 "Erica is that rare teacher who is as passionate about your story as you are.  She will dig into your work, figure out what makes your characters tick, and will show you exactly what you need to do in order to make your stories stronger.  Erica won't simply shape you into a better writer; she'll help you find your brand and will teach  you how to navigate Hollywood.  If you want to get staffed, study  with Erica."
— Michael J. Robin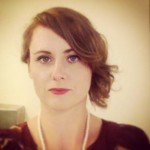 "Writing the One-Hour TV Drama with Erica Byrne was an eye-opener in more ways than one. From her extensive knowledge of any TV show put forward by any student to her in-depth critical analysis and excellent feedback this class is valuable for novice or not-so novice."
— Edel Corrigan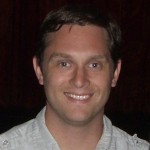 "Erica brings amazing experience, intelligence, and passion to her teaching. In her classes, she creates the atmosphere of a professional writer's room and provides story notes that identify problems in your writing and advise an individual solution to make the necessary changes. If you are committed to becoming a better screenwriter, Erica can help you."
— Chris Ulmer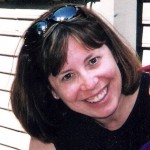 "Erica is an insightful and thoughtful screenwriting professor who guided me from inception to completion of a feature length script.  She applies her professional knowledge to teaching so that students learn up to date screenwriting techniques in script structure and character development.  In addition, Erica prepares students for the transition from a rigorous writing program to the entertainment business."
— B. Janine Morison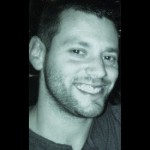 "Erica is an amazing teacher with a proven track record.  She is thorough, insightful, well experienced and cultivated in TV writing.  She runs her course with true professionalism and expertise.  Without her guidance I would not have made the improvements I've made in my writing.  Erica has helped elevate my skill to a higher level and I'm excited to see what the future holds for my scripts."
— Anthony Piatek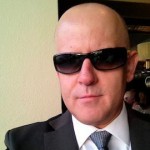 "Just wanted to say thanks again for the class. I learned a huge amount and had a great time. But most importantly, you helped me finally do something that I've been meaning to do for years (okay, a decade or two). After a degree from UCSD and several classes at UCLA, I don't think I've ever felt this empowered after leaving a class. It truly means the world to me."
— Tom Mescall