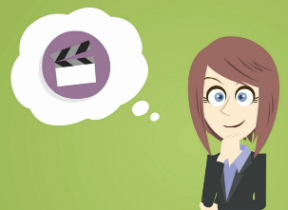 Stretch those creative muscles!  Every month there will be a new animated short posted by Erica from one of her alumni.  They will write and produce an animated short using Go Animate's free software program.
To those of you who wish to be a contributor, simply create your animated short and email Erica.  Be sure to include the link to your short. Once received, your short will be reviewed and assessed for publication.  If it is accepted to be featured on our website, we will notify you of the posting date.
Put those creative thinking caps on and GO FOR IT!
Here's a link for the How To Video
http://www.shelbyed.k12.al.us/schools/hlms/faculty/c2brown/go%20animate.htm
To Get Started go to …