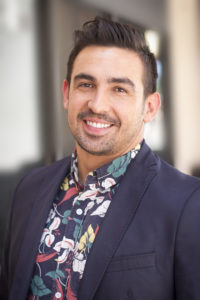 Home Base: Home is where the heart is, but my heart is truly in four places: Los Angeles, Mexico City, Chowchilla (Central California) and El Limón (childhood home in Mexico).
Bio: I was born in Guadalajara, Mexico, and grew up in a town older than America, El Limón, Jalisco. When I was eleven years old, my family immigrated to California. I graduated from Brown University with a B.A. in International Relations. A week after getting my degree, I moved to Paris to write a coming-of-age novel in Spanish.
My first literary achievement was the 2005 publication of the novel Susurros bajo el agua, complete with a national book tour and the Binational Literary Prize for Young Novel Border of Words. In 2008 I made a documentary film that followed the lives of young men and women from my childhood home. Young + Mexican premiered at the 2011 Oaxaca FilmFest and received the award for Best Documentary by a Mexican Director.
After having produced and directed various film projects, I enrolled in TV writing classes at UCLA Extension and Script Anatomy. In 2015 I earned second place in the UCLA Extension Screenplay Competition for my TV pilot, Second Coming. The one-hour drama is under development with the production company Gidden Media. I'm currently managed by Jewerl Ross at Silent R Management.
 Press Coverage: Hollywood Reporter, December 11, 2016 Issue
UCLA Website Interview ­ http://writers.uclaextension.edu/2015/12/14/winning­inspiration­finalists­of­the­2015­feature­television­writing­competitions­tell­all/
Script Portfolio Loglines:
SECOND COMING (original pilot) – A Jesuit and a former FBI agent investigate an alleged miraculous angel apparition, only to uncover a heinous crime and possible evidence of Christ's return.
ARRANGEMENTS (original pilot) – Set in violent cocaine Miami of the 80s, a woman, who makes flower arrangements for a living, makes the most dangerous arrangement of her life – to inform on the Cuban Mob.
THE COMPOUND (original pilot) – A young diplomat who faints at the sight of blood, joins a group of misfit political officers with a mission to mitigate one of the bloodiest conflicts during the war in Iraq—only to find out that there's no intelligence and no chance at success.
BLACK MIRROR, "Eat With Me" (spec) – Virtual-reality super star faces two choices: she either accepts to carry out a grotesque act on her show "Eat With Me" or she loses her production company and the love of millions of fans.
HOUSE OF CARDS, "Chapter 33 1/3" (spec) – Frank Underwood's campaign to lift the Cuban embargo triggers friction with Claire and political attacks from Senator Mendoza; additionally, his troubles intensify when he receives an anonymous surveillance video of their threesome with Meechum.
 Why I Write: Writing is powerful. A good story can change the course of the world and its history. Words can be healing and dangerous. That kind of responsibility gives me meaning. Of course, there are different levels. Perhaps a spec is not going to change the world, but the power behind telling a touching story or building a memorable character is a compelling reason to write.
 Inspiration: I like to tackle the big, universal ideas like religion, war, love, race. I pick an angle and I draw from my personal experiences to develop a specific storyline. I'm inspired by current events, great works of literature, poetry and other visual artists, especially by masters like painter Arturo Rivera, who has taken hyperrealism to a disturbing and dark level.
Brand: Dark, heightened-reality dramas with hints of the supernatural
Writing Process: I daydream a lot and I love poetry, so my writing process begins with an idea expressed in two to three words. I pose myself a lot of "if" questions. What if Christ is here and is not a man from Nazareth? That kind of question led me to write Second Coming.
I jot everything down on moleskin notebooks as the images flow in, the characters show up and the narratives develop. This all happens at home. I don't write in public places, they're too distracting. However, I do take breaks during the actual writing to daydream and think about the next scene or character. I write beat sheets and I board up my script on the wall with sticky index cards. The actual typing is not as long as the "brewing" process. I prepare and structure as much as I can before I write the first draft.
Writing Schedule: When I was working full time, I wrote at night, but it wasn't as productive. I realized it was better to write during the weekend, Friday to Sunday, without interruptions. I can't hang out with people when I'm in the middle of writing a draft. I come across as a zombie. Now I'm self-employed and I write during the day, allowing me to get better and more effective writing out.
 Actions I've Taken To Further My Career: I was 21 and about to graduate from college when I said to myself: I'm going to be a writer. It's a life commitment. I wanted to emulate the greats, those who can't live or have no reason to live if they can't write. This sentiment has never changed. I've dedicated money, time, resources and everything in my power to further the goal of becoming a successful writer.
When I decided to write for television, I knew I needed to master the format, so I enrolled at UCLA Extension. I met Lee Jessup, a career coach for emerging writers, in one of those classes and she said something really powerful, "Expect about three to ten years of hard work in order to break in." I was relieved to hear that. This is a life commitment for me so the idea of becoming an overnight success or bust is terrifying.
My biggest challenge was getting to know the ins and outs of the industry. I've taken workshops, joined writers' groups, attended panels and industry-related conferences to network.
What's Worked: Writing incessantly and being open-minded about notes from professionals in the industry. The willingness to learn and get better. Being positive and supportive to other writers. Watching a lot of TV. Reading scripts from produced shows and pilots during pilot season. Meeting deadlines and submitting to contests. Doing research and getting informed. Knowing the format inside out.
 What Was a Waste of Time: Socializing! Networking is important and part of your responsibilities of working as a writer. However, writing comes first. There are so many things that can get in the way of working toward your career goals. Try to eliminate them as much as you can. I don't over commit to unrelated activities like joining a softball league.
Networking and industry-related events are a lot more effective when you have your writing samples ready. When you meet someone influential who wants to read your work, you better send it and be sure to impress them. Timing and readiness is everything. You may never get another chance to make a good impression. You can't make a good impression if you aren't constantly working on your material.